Thu, 27 July 2023
LAST OF US
---
Wed, 26 July 2023
FIFTH FLOOR OF THE TACOMA MARRIOTT
Today: The conclusion of our trip to NOFX, going to brunch and Greg hates brunch, walking in Tacoma and the GREATEST POOL OF ALL TIME, what is your favorite pool and a bit of unraveling, Mazatlan and stripper soup, and pick up a t-shirt if you please! :)
---
Tue, 25 July 2023
PART ONE - TACOMA NOFX
Today: We recounted the first part of our story of our journey to NOFX! Getting stuck in traffic with a BILLION Swifties, going the hotel and seeing everyone in band t-shirts, getting to the venue, lack of water and shade, thumbs up on the bands and porta-potties but that's about it, and more - end of day one & day two tomorrow! Have a good one friends!
---
Fri, 21 July 2023
LOSS OF PRIVILEGES
---
Thu, 20 July 2023
NEW SHIRT DAY!
Today: We are so excited to announce that we have a new limited-edition t-shirt available for sale from now until July 30th!! All proceeds will go directly toward paying our bills and keeping the podcast going - we appreciate all of your support, thank you for everything and have a wonderful day! :)
---
Wed, 19 July 2023
JUDGEMENT
We're sorry, it's a shorter one - full length tomorrow! Today: Sarah faces the consequences of the great cheese sandwich shaming, worlds largest marshmallow and powerball, and the saddest break-up of the year :) Have a great day all!
---
Tue, 18 July 2023
THE AMERICAN CHEESE INCIDENT
Today: Dear god it happened; the cheese sandwich was created - it was.... well, listen to the show and find out! (spoiler it was terrible) Thanks for listening dear friends, have a wonderful day!
---
Tue, 18 July 2023
FUNEMPLOYMENT RADIO 3000
Today: I can't believe that it's our 3000th episode! To celebrate the occasion we were joined by our wonderful friend Rick Emerson to chat about all things - it's a lot of fun :) Thanks for hanging out with us over the years friends, we are so grateful for you! Have an excellent rest of your day all - we love ya!
---
Mon, 17 July 2023
BOOTH WORK
Today: Sarah is working a booth at the Pride festival this weekend and she is very excited, what it's like giving away free merch and prize pigs, going to Harefest, and more - have a great day all! :)
---
Thu, 13 July 2023
THE DRY COUNTY CROOKS
Today: We were joined by our pal Paul Becker from the Dry County Crooks to talk about their new EP release happening at Music Millenium this Saturday at 4pm - go support local music! Also today - Greg has a serious chip issue, a cheese cheese burger, and more - have an excellent day my friends!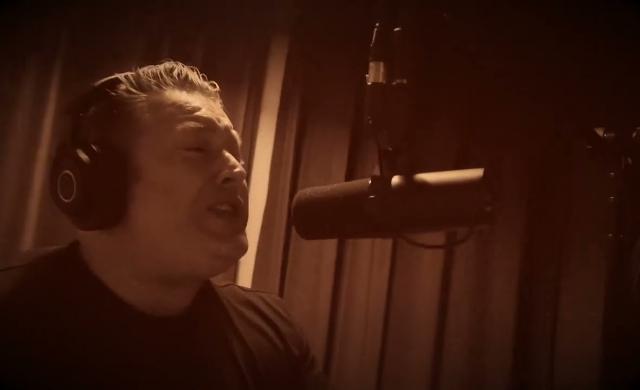 ---
Tue, 11 July 2023
GREG THE PILOT
---
Mon, 10 July 2023
THE PEE PROBLEM
Today: Something happened in the parking lot and Greg isn't sure what to do about it, pencil talk galore and flying cars, Axl and Slash owls, and more! Have a great afternoon friends!
---
Thu, 6 July 2023
HAREFEST 11
Today: We were joined in-studio by Jason Fellman and Dan Bozyk who talked to us all about Harefest 11 happening next weekend - get your tickets here!! We chat all about the tribute bands, the festival as a whole, laser shows and camping, magic beer bracelets, great people, and more! Have an awesome day friends, and we'll talk to you on Monday! :)
---
Wed, 5 July 2023
INTERNATIONAL GREG DAY
Today: It was Greg's birthday over the weekend, Sarah and the weird emails about rugby, tiniest purse in the world and hot dog eating contests, goodbye Damien, and more - have a great day all!
---